🚚 Free Shipping 🚚
 ✅  Estimated delivery time from 10 to 25 days.  ✅
☑ Take advantage of our promotion: 1 Pack of 2 Leds at 50% OFF

 Description:

✅✔ Features 9 super-bright blink modes



✅✔ Easy to transport thanks to its compact design



✅✔ Adheres perfectly to any metal surface.



✅✔ Waterproof, shockproof



✅✔16 LEDs in one light



✅✔ Can be seen from 1 mile away



✅✔The set comes with 2 LED security lights.



✅✔3 AAA batteries (not included)



When traveling away from home, there are risks such as: Flat tires and breakages, so it is best to be prepared for them. These incredible safety rockets light up in 9 intermittent modes for emergency situations like these: when you, your car, or both get stuck on the side of the road at night.

These safety rockets are super bright, so they are noticeable from afar and in areas with low visibility.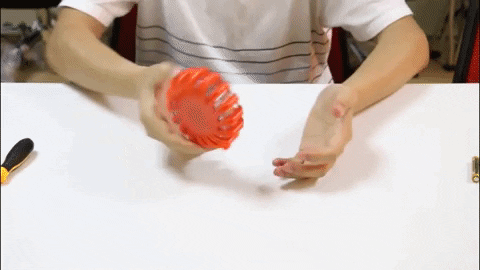 🚚 Free shipping 🚚

Estimated delivery time 10 to 25 days



CHARACTERISTICS:



Magnetic base for use on bicycles, boats and cars. Compact, so it's easy to carry, even in your pocket.



Waterproof, shredded and waterproof9 different flash modes: Rotation, Tri-Flash, Single Flash,



Alternative, SOS, Stable On (High), Continuous Power Flashlight 2 LED and Flashlight 4 LED. Several modes help in



different situations.16 super tan LEDs can see up to 1 mile away at night!



Wide application: it is used for traffic control as a warning light, rescue light and for any other emergencies.



They can also be used for recreational activities like camping and hiking.



Set of 2 magnetic LED emergency rockets.



Feature:



Solid construction: IP 67 waterproof, anti-collision, anti-rain, anti-pressure LED flares is the vehicle, bicycle,

boat, necessary emergency tools. Multipurpose: Can be used to control traffic,

as a warning light, a rescue light and in any other emergency situation.

It is also a great tool for outdoor activities, such as camping, hiking, canoeing, cycling, etc.

High visibility: The array of super bright red LEDs can see a view of a mile at night.

9 different flash modes, including SOS rescue and 3 LED flashlight.

Provides 9 warning lights to help in different situations.



Specification:



Light color: red, blue

Size: 10 cm (3.95 ") in diameter x 3.5 cm (1.37")

Single weight: 150g / 0.33Lb

9 different flash modes, including SOS rescue

and 3 LED flashlight.



Package including:

as chosen (bag included, battery not included)
null
null