Characteristics:



White color.

Material: ABS.

Size: Approx. 20.00X4.50X4.00cm / 7.86X1.77X1.57in.

Nominal voltage: 3.7V.

Rated power: 2W.

Made of high quality ABS material, durable and practical.
                        ✅   FREE SHIPPING  ✅
     ✈

 Estimated delivery time 10 to 30 days 

✈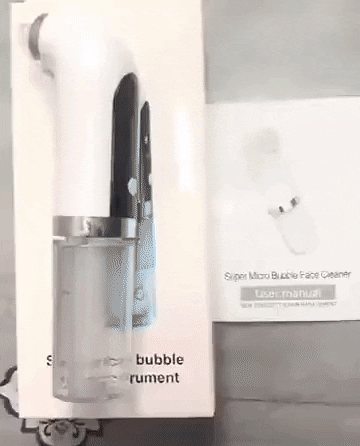 ✅ With 5 in 1 facial beauty device, that is, blackhead 
   remover, skin cleanser, inductive facial therapeutic 
   instrument, wrinkle reducer, repairing instrument 
   multifunctional and versatile.



✅ Suitable for different skin types, such as dry skin 
   oily skin and normal skin.



✅ Deep clean the skin, remove acne and pimples, 
   remove makeup and oil, moisturize and moisturize.



✅ Three-level adjustment mode to meet different 
   skin needs.



Fine tips:



☑ Before using for the first time, read the relevant 
   instructions in detail (safety precautions)


Do not shake the product too much, invert the product or 
block the exhaust port with your hands during use Do not 
stay in the same place on the skin for a long time, you 
need to keep sliding and lifting.